1 Breng in augustus, september en mogelijk zelfs in oktober strooiselmest of -drijfmest op het gras dat bestemd is voor balen kuilvoer. Laat minstens 1 dag toe voor elke 2 eenheden / hectare stikstof die wordt aangelegd tussen het aanbrengen van kunstmest en het oogsten van het gras.
2 Snijd bij ongeveer 6 weken hergroei voor een 11,5 ME-kuilvoer. Als een hoge ME-waarde niet zo belangrijk is, kan de periode worden verlengd tot 8 weken re-groei voor een ME van ongeveer 10,5.
3 Streef ernaar het gras droog te maaien en te verwelken, omdat dit helpt om het suikerniveau in het gras te reguleren dat de neiging heeft om minder suiker te bevatten dan de eerste of tweede snede als gevolg van een vermindering van het zonlicht bij het binnenvallen van de dagen.
4 Het gebruik van een bewezen silage-additief om een ​​snelle conservering te bevorderen, is aan te raden bij het kalanderen van silage voor het late seizoen. Het additief helpt de uitdagingen van laat gemaaid gras te overwinnen, zoals lagere droge stof, lagere suikerconcentratie en verhoogd risico op ongewenste bacteriën en schimmels.
Silage Wrap Film 750
Standaard specificatie:
1: breedte 750 mm
2: Kleur Wit
3: Dikte 25um
4: Length1500m
5: UV-bestendigheid 16-24 maanden
6: Core Paper of PVC
Ondertussen hebben we kuilvoerfolie op maat gemaakt in kleur, dikte, lengte enzovoort.
Silage film als het meest geavanceerde silage verpakkingsmateriaal, is op grote schaal gebruikt in Europese, Amerikaanse, Pacifische en Noordoost-Aziatische landen. Onze silage film is 100% maagdelijk geïmporteerde LLDPE en mLLDPE gebaseerde producten, met wetenschappelijke formule, fabricerend met geïmporteerde mutilaag co-extrusie blaasmachine.
De kwaliteit van het voer in een silagebaal is sterk afhankelijk van de kwaliteit van de wikkelfolie. Onze silagefilm is van stabiele hoge kwaliteit en kan worden aangepast om aan alle eisen van de klant te voldoen. Onze silagefilm combineert uitstekende scheurbestendigheid, weerstand tegen doorprikken, UV-bestendigheid, lage zuurstofdoorlaatbaarheid en de beste zelfklevende prestaties voor optimale bescherming en opslag van de voedingsstoffen.
Voordelen van onze Silage Wrap Film:
1. Hoogwaardig polyethyleen, voor het verpakken van alle soorten kuilvoer.
2. Hoge sterkte, gemakkelijk te gebruiken.
3. Alle films zijn 25 micron dik. Elk is een drielaagse geco-extrudeerde rekfolie.
4. Genoeg lengte voor elke rol. U kunt veilig 32 balen verpakken met een rol van 750 mm x 1500 m indien correct gebruikt.
5. Verkrijgbaar in 4 kleuren: wit, groen, zwart en oranje.
6. Bevat UV-bescherming die bestand is tegen degradatie door zonlicht.
7. Klevend tweezijdig, hoge kleefkracht zorgt ervoor dat de filmlagen snel aan elkaar hechten, voor superieure afdichting.
8. Uitgebreide back-upservice geboden.
9. Goed bewezen om het werk in uw land te doen
Neem voor meer informatie contact met ons op!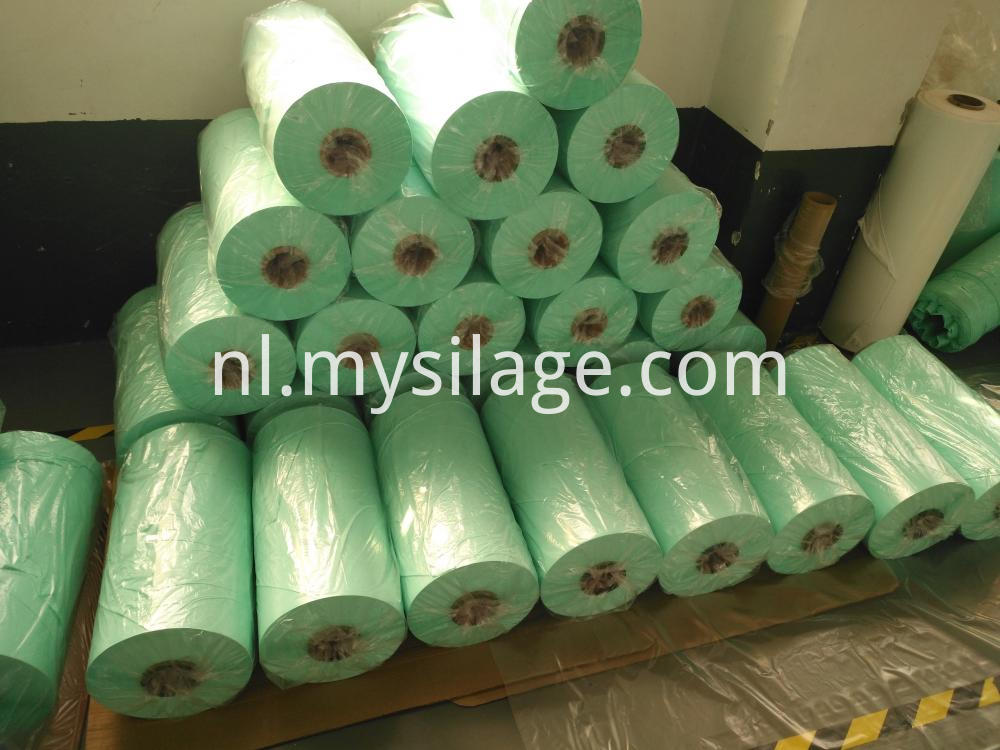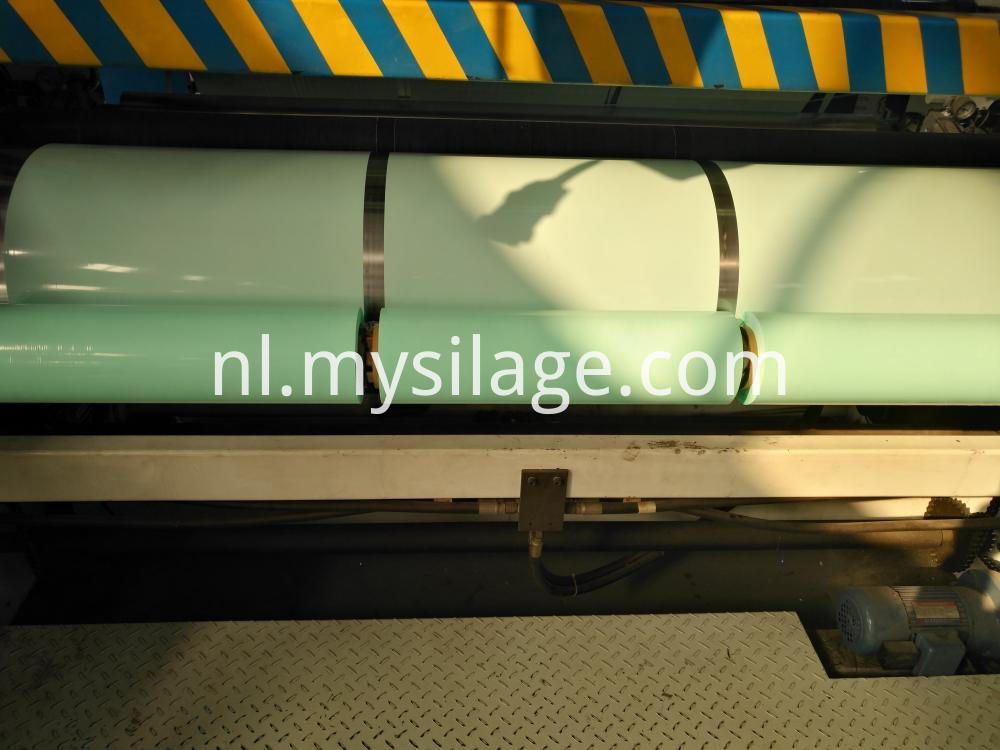 Product Categorie : Silage Film > Silage Film 750 mm